Thrive, Aspire, Achieve
At New Monument we believe that everyone can achieve greatness regardless of their starting point. Our school is at the heart of our community, creating a brighter future for all. Our inspirational curriculum offers a wide range of experiences for all pupils to thrive, aspire and achieve.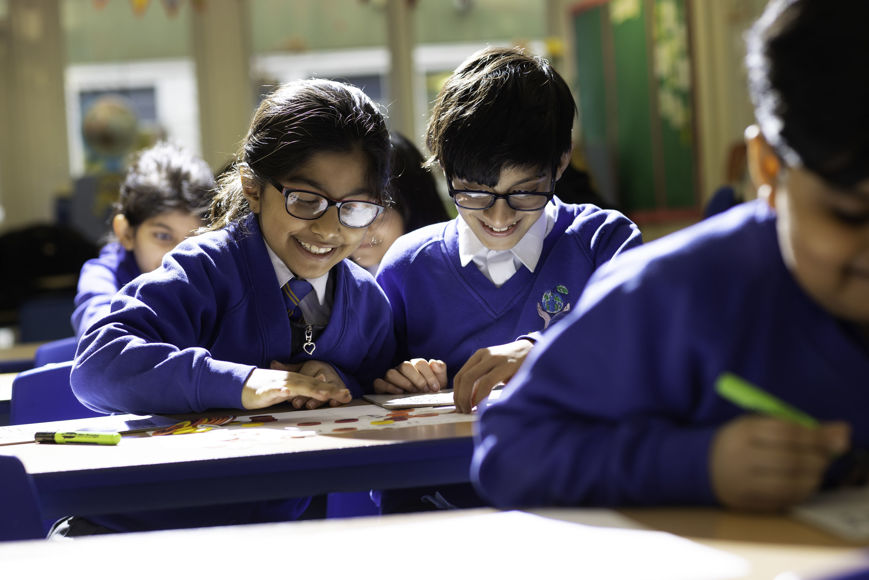 Leadership & Management
We are uncompromising in our ambition for every member of the school community.
We develop and maintain the nature and quality of pupils' learning experiences.
---
Personal Development
All staff will be role models for our school community by upholding and demonstrating our key values consistently.
We will prepare our children to make a positive impact in a rapidly challenging world.
---
Behaviour & Attitudes
We empower our children to become resilient, motivated learners.
We will have high expectations for our children's behaviour.
---
Quality of Education
We provide a relevant, inspiring and balanced curriculum.
We deliver high quality learning experience, differentiated to the needs of individual pupils.
Teaching staff will feel confident to deliver high quality lessons which challenge, engage and require deep thinking.
Children are equipped with the necessary skills and knowledge to transition to their next stage in learning. Each child will be supported to thrive, aspire and achieve their potential.
School
Ambassadors

Our Children
Year 6
"It's a fun and exciting school where you learn something new every day!"

Our Children
Year 1
"I am in Year 1. My favourite subject is Maths. I love school because it is fun"

Our Children
Year 2
"I like New Monument school because it has great subjects and I like to learn"

Our Children
Year 4
"I love school because I'm excited to see what new things I can learn. Everyone is so kind and the teachers make sure that we are okay"

Our Children
Year 6
"English is my favourite subject, all of the teachers are kind and supportive"

Our Children
Year 6
"I love school, P.E is so much fun"
*
Cookie Policy:
We use cookies on this site to improve your user experience.
More Information